Single Acting Hollow Plunger Hydraulic Cylinder
Product Detail
Product Tags
Product Descriptions
Single acting hollow plunger hydraulic cylinder applys to processing, maintenance and traction work. The special design of the hollow piston rod makes the tow bar or cable can pass through the hydraulic cylinder to conduct lifting or jacking operation, commonly used in the work of backward traction and forward extrusion. Equipped with interchangeable steel reinforced piston base, can also be used for regular lifting operation.
Product Features
Single-acting, spring return
Baked enamel finish for increased corrosion resistance
Hollow plunger design allows for both pull and push forces
Collar threads for easy fixturing
Built-in scraper seal reduces contamination, extending cylinder life
3/8 "- 18NPT coupler and dust cap included on all models.
Industry Applications
Heat exchanger assembling and compacting
Steel cable locking in bridge construction
Synchronous lifting of steel structure in gymnasium construction
Steel strand pre-tightening in bridge box girder prefabricating
Technical Parameters
Model

Capacity

Working Pressure

Coll. Height

Stroke

Hole Dia.

Effective Area

Oil Capacity

O.D

Rod Dia.

Weight

(T)

(MPa)

(mm)

(mm)

(mm)

(cm2)

(cm3)

(mm)

(mm)

(kg)

 KET-RCH-120

13

70

65

8

19.6

17.9

14

69

35.1

1.5

 KET-RCH-121

130

42

19.6

17.9

75

69

35.1

2.8

 KET-RCH-1211

130

42

19.6

17.9

75

69

35.1

2.8

 KET-RCH-123

194

76

19.6

17.9

136

69

35.1

4.4

 KET-RCH-202

20

70

172

49

26.9

30.7

150

98

54.1

7.7

 KET-RCH-206

316

155

26.9

30.7

476

98

54.1

14.1

 KET-RCH-302

30

70

193

64

33.3

46.6

298

114

63.5

10.9

 KET-RCH-306

345

155

33.3

46.6

722

114

63.5

21.8

 KET-RCH-603

60

70

262

76

53.8

82.3

626

159

91.9

28.1

 KET-RCH-606

338

153

53.8

82.3

1259

159

91.9

35.4

 KET-RCH-1003

95

70

269

76

79.0

133.0

1011

212

127

63.0
---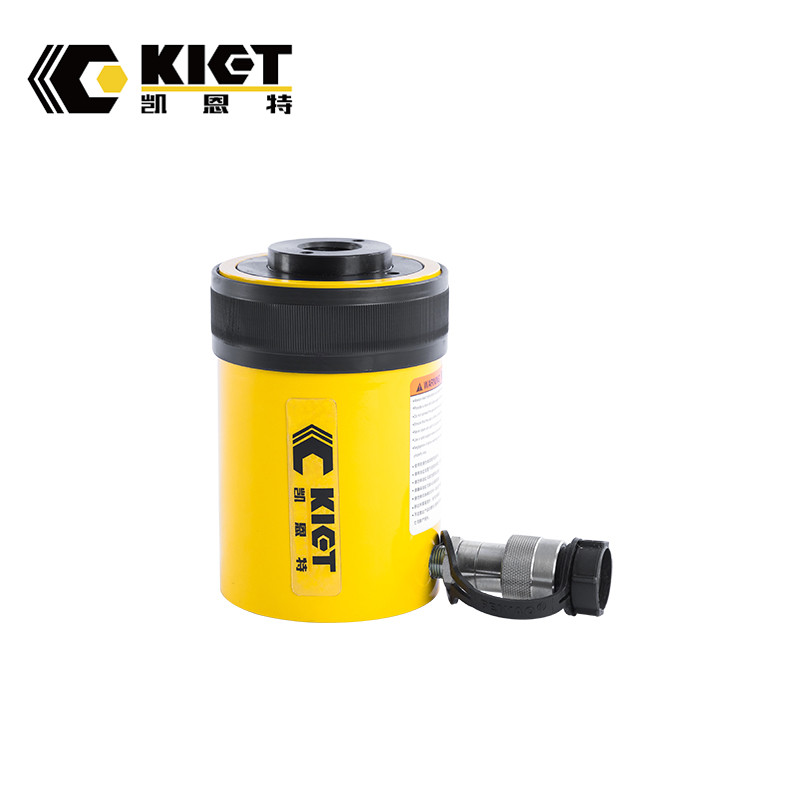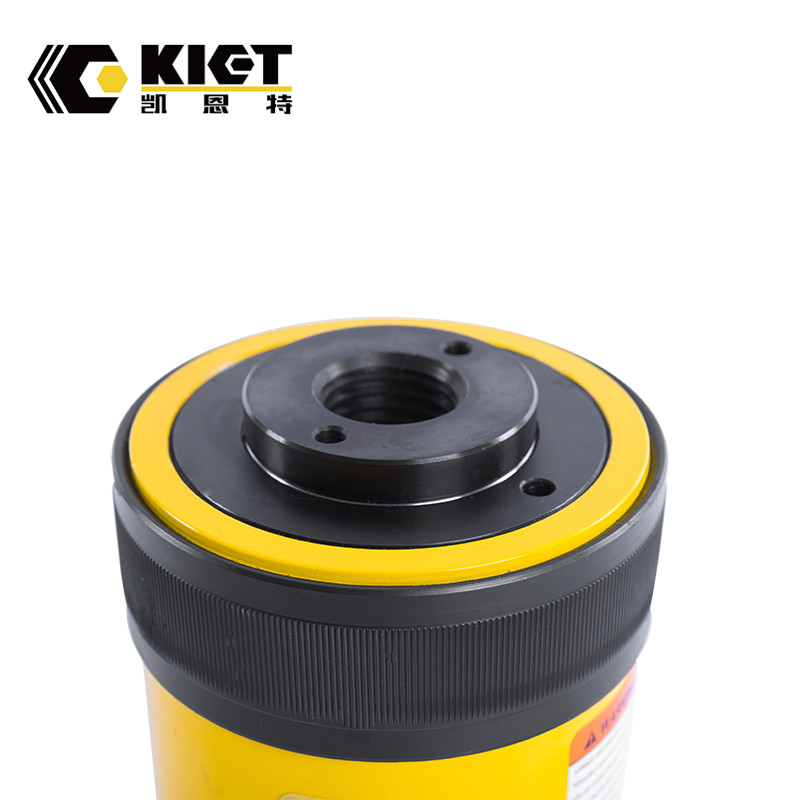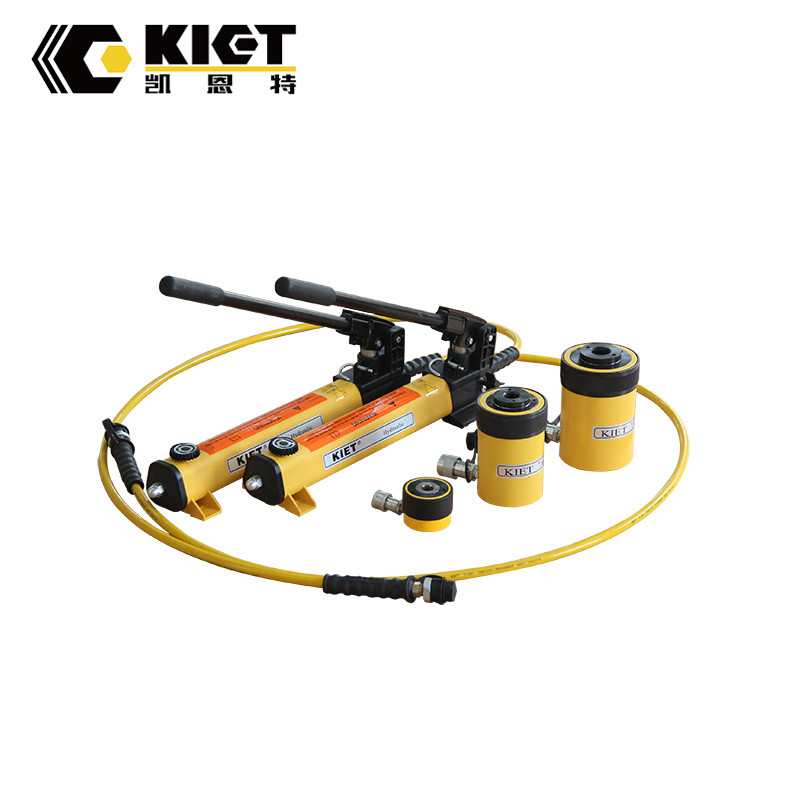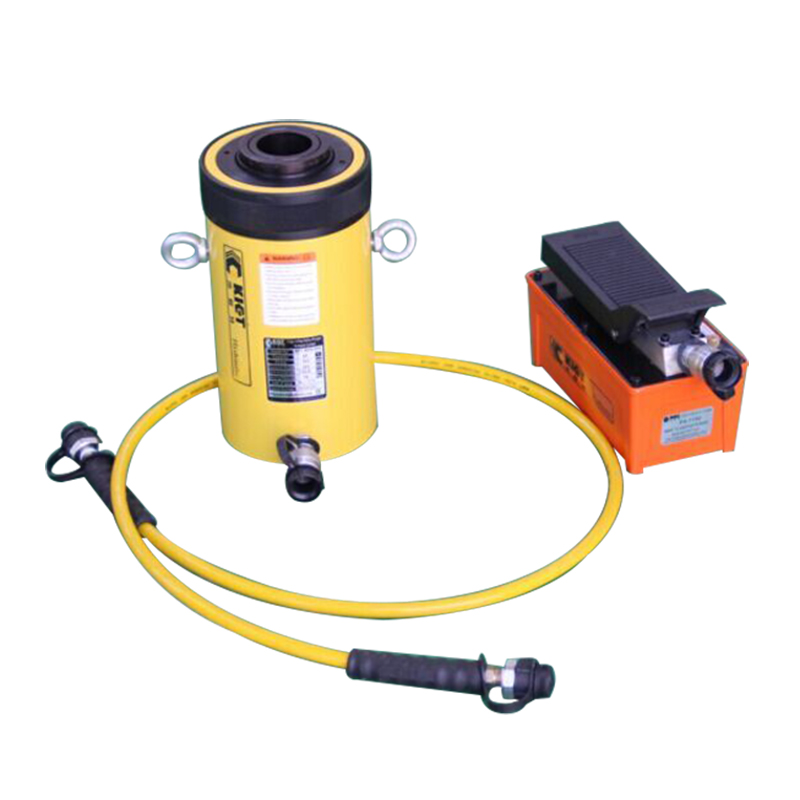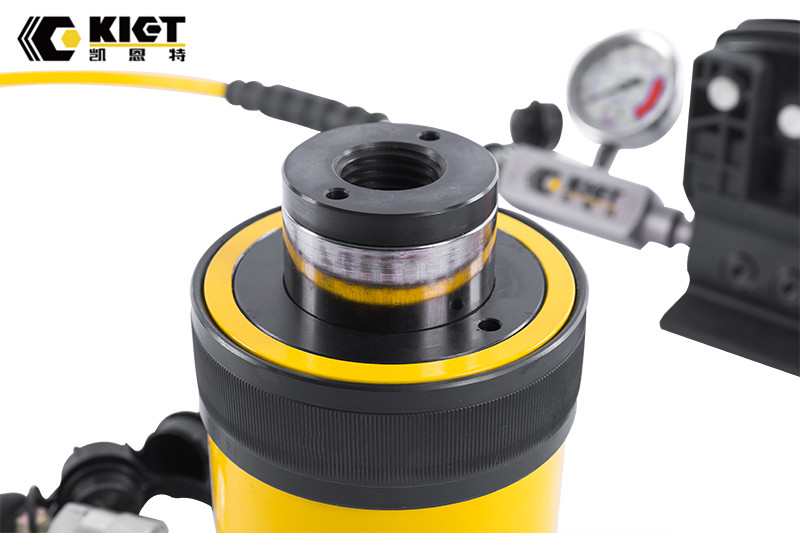 ---
Previous:
Lightweight Hydraulic Hand Pump
---