Product Detail
Product Tags
Product Features
Lightweight hydraulic foot pump robust, durable and compact.
Steel pump frame for maximum stability, steel pumping handle, aluminium reservoir.
Controllable oil-return device in favor of spring return or gravity oil return cylinder,controlling the return of load and quick return without load.
Foot pedal lock and lightweight construction for easy carrying.
Large foot-pad release valve for controlling load descent.
Internal pressure relief valve for overload protection.
Technical Parameters
Model
Working Pressure (Mpa)
Oil Displacement Per Stroke (cm3)

Dimensions

Weight

Remarks

 

1st stage

2nd stage

1st stage

2nd stage

(mm)

(kg)

 

KET-P-392FP

1.5

70

11.26

2.47

600×193×433

11

Steel
---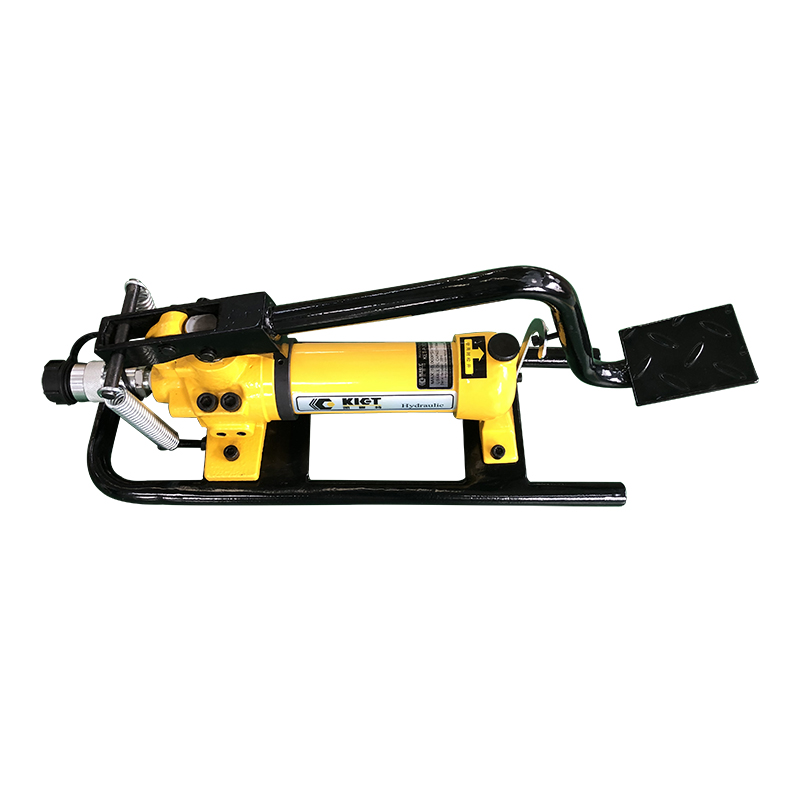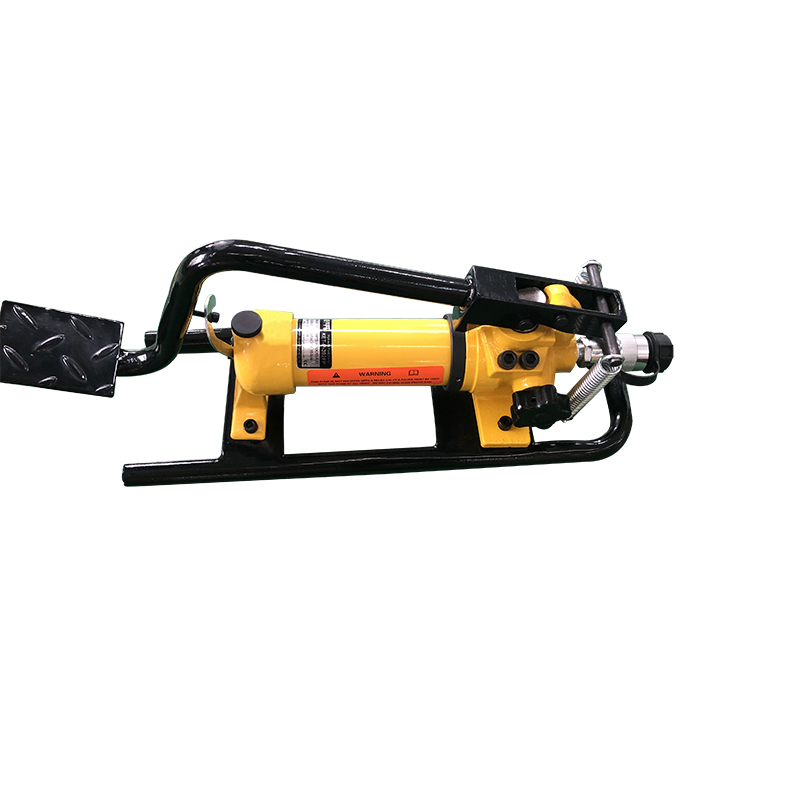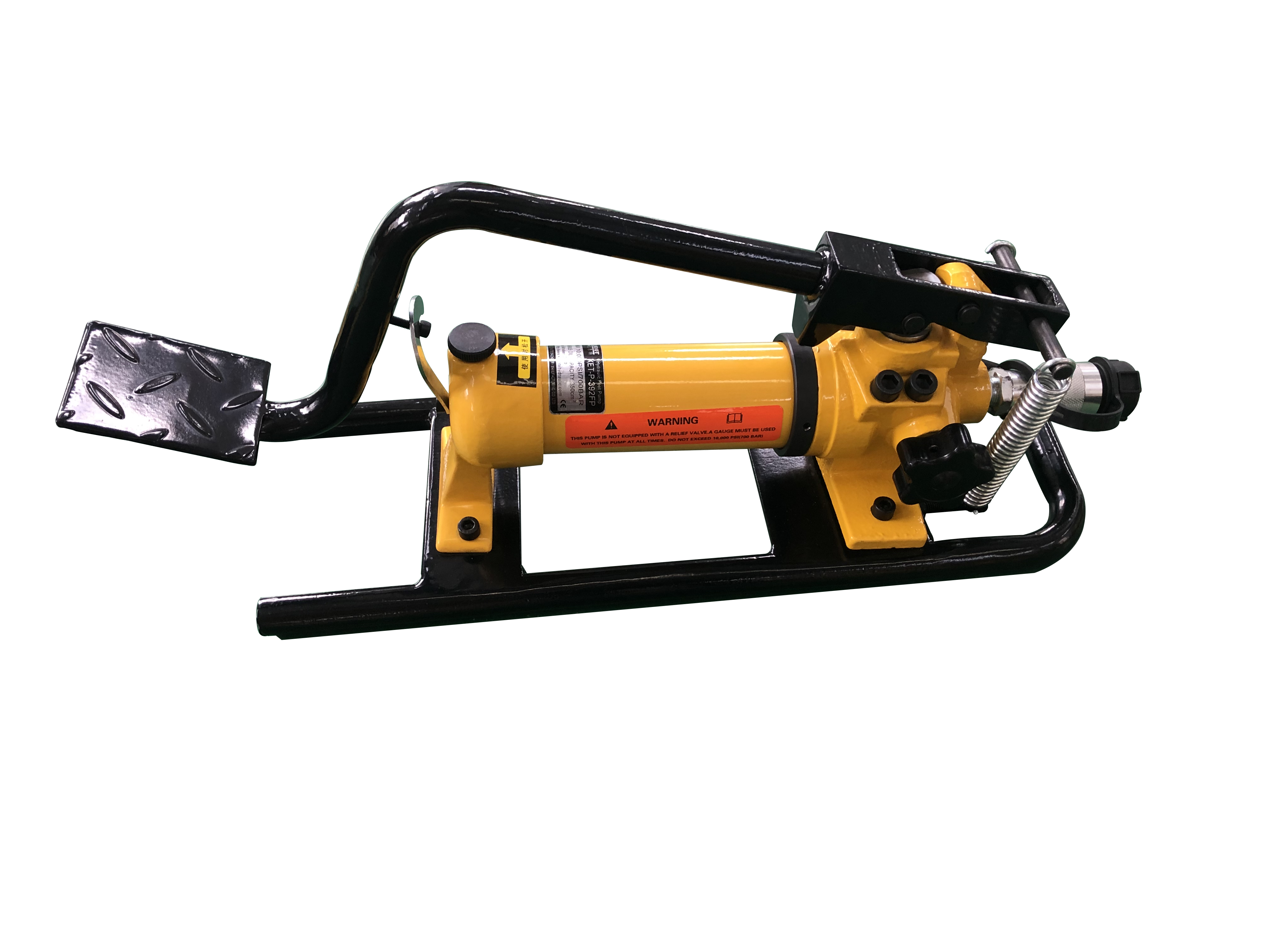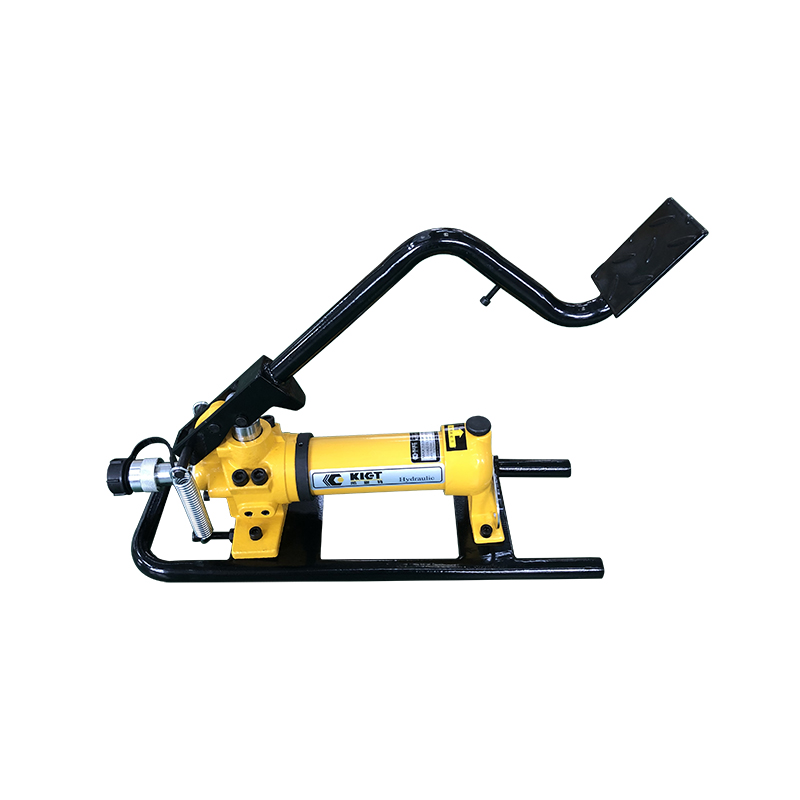 ---
---