Steel Hydraulic Hand Pump
Product Detail
Product Tags
Product Features
1.Usually equipped with the high tonnage cylinders.
2.Compact,all steel design.
3.Heavy duty and durable all-metal structure,
4.Large flow output at per stroke.
5.Double speed,effortless-handle to reduce labor intensity.
6.Integrated control valves with high performance.
7.Large oil capacity to power a wide range of cylinders and tools.
8.Chrome plated plunger and wiper system for durable,long lasting performance.
Technical Parameters
Model
Working Pressure (MPa)
Oil Displacement per Stroke(ml)

Outlet Size

Oil Tank Capacity

Cylinder Type

 

1st stage

2nd stage

1st stage
2nd stage

(L)

 

 

 

 

KET-P-80

2.5

70

16.22

2.46

NPT3/8

2.2

Single Acting

KET-P-84

2.5

70

16.22

2.46

NPT3/8

2.2

Double acting

KET-P-462

1.4

70

126

4.7

NPT3/8

7.4

Single Acting

KET-P-464

1.4

70

126

4.7

NPT3/8

7.4

Double acting
---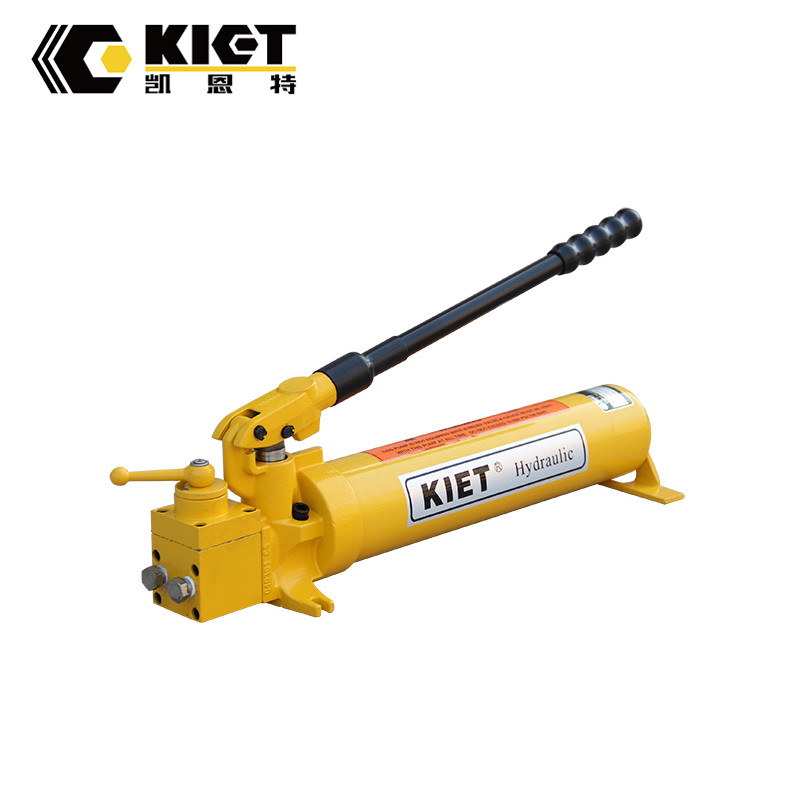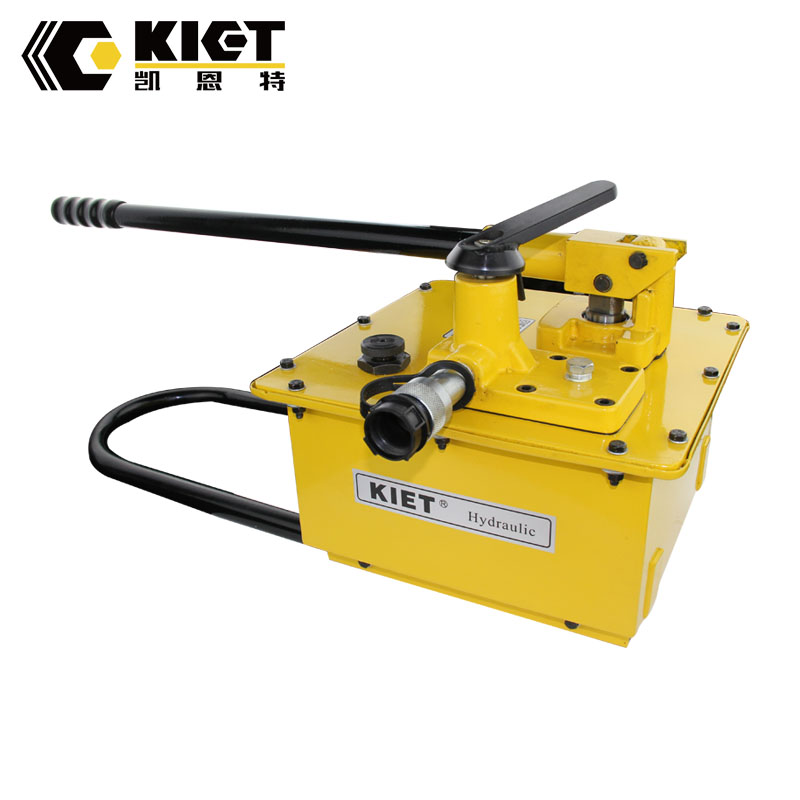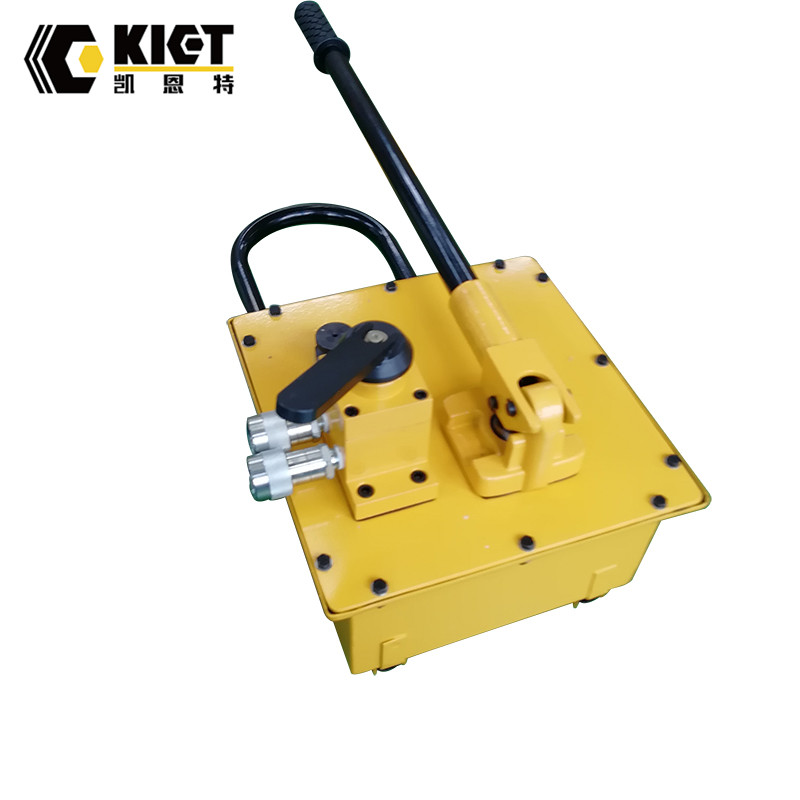 ---
---