Lightweight Hydraulic Hand Pump
Product Detail
Product Tags
Light weight hand pump is a kind of small high pressure hydraulic pump that can transfer mechanical power to
hydraulic power, matched with the hydraulic cylinder for lifting the heavy equipment, and also can be matched with the
other hydraulic tools for bending, cutting, assembling, dismantling etc.
Product Features
1. High pressure, manual type, light weight, portable, easy to operate.
2. Two speed operation, automatic switching, high performance, large oil tank.
3. Built-in safety valve to avoid damage caused by high pressure.
4. Optional directional valve to make it more convenient to operate the single acting cylinders.
Technical Parameters
Model

Working Pressure

(MPa)

Oil Displacement per Stroke

 (ml)

Outlet Size

Oil Tank Capacity

    (ml)

Dimensions (mm)

Weight(kg)

 

1st stage

2nd stage

1st stage

2nd stage

 

 

 

KET-P-142

1.3

70

32

1.6

NPT3/8"

350

310X137X127

2.2

KET-P-392

1.3

70

32

1.6

NPT3/8"

901

533X157X127

4.0
---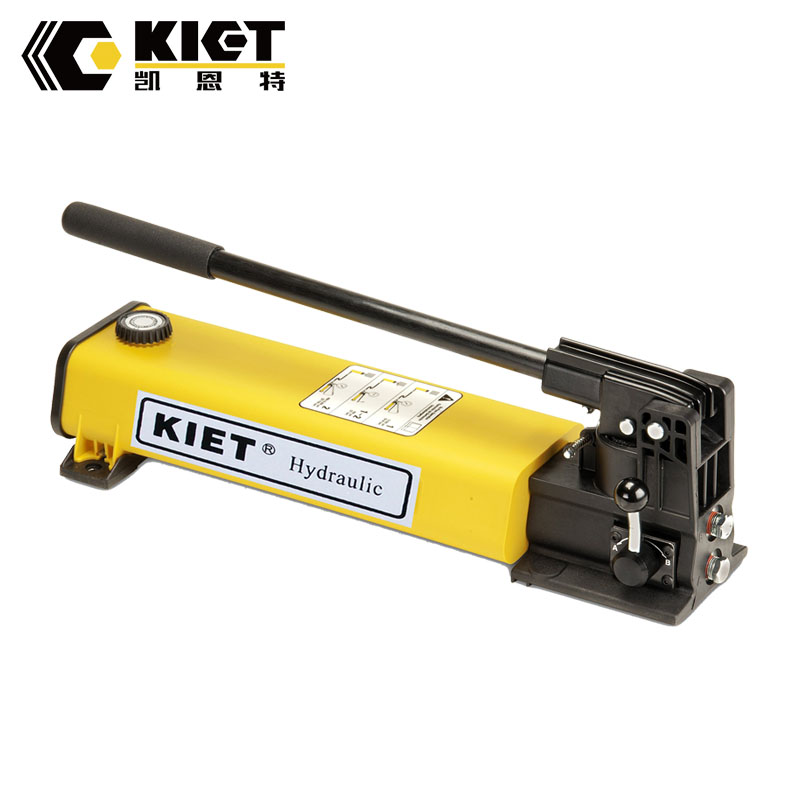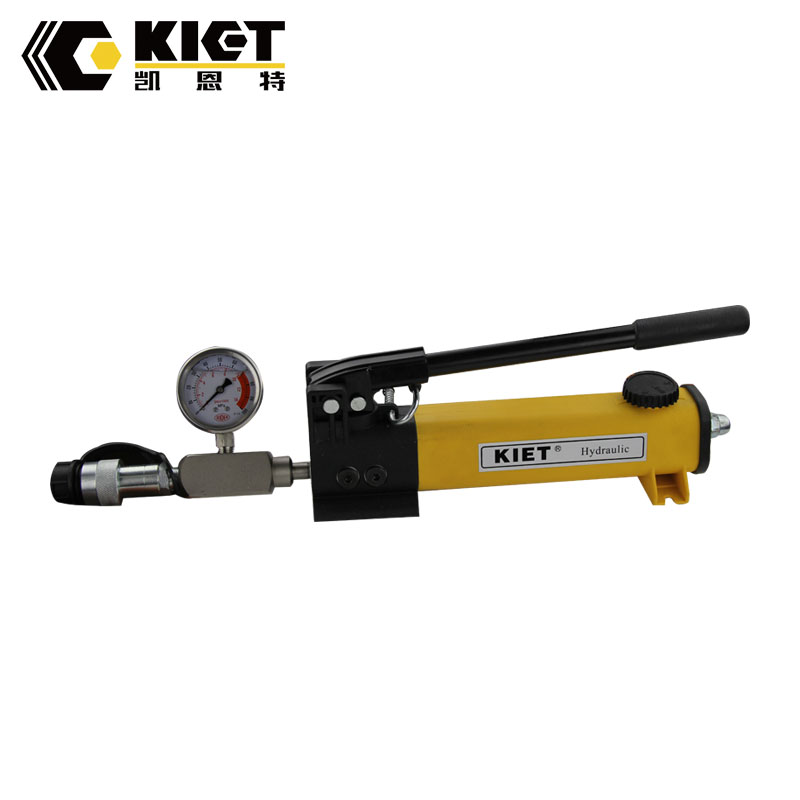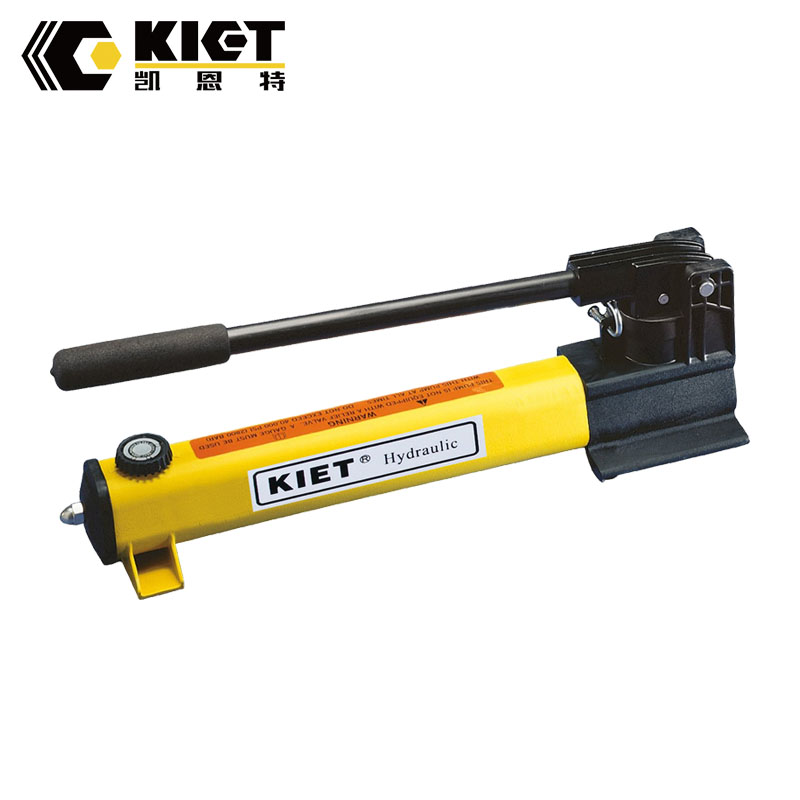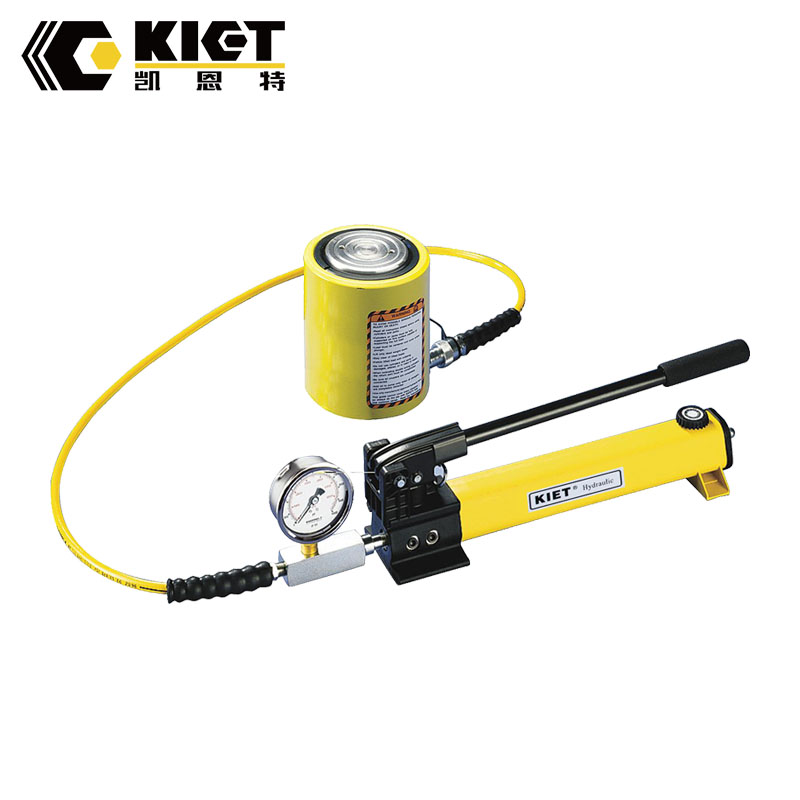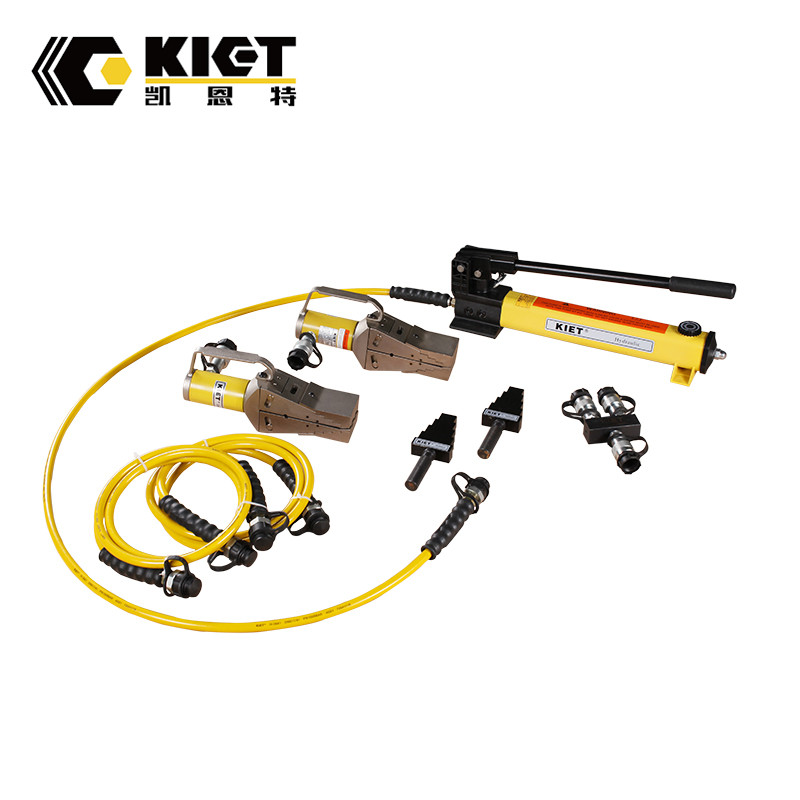 ---
Previous:
Pneumatic Hydraulic Pump
---