Double Acting Frequency Conversion Control PLC Synchronous Hydraulic Lifting System
Product Detail
Product Tags
Double Acting Frequency Conversion Control PLC Synchronous Hydraulic Lifting System
Product Descriptions
This system uses hydraulic driving, pressure and displacement closed-loop automatic control mode to realize multi-point control, widely used in heavy load weighing, synchronous pushing, synchronous lifting, synchronous lowering, equal proportion lifting, attitude leveling and automatic voltage regulation etc.
Pump motor is controlled by frequency conversion speed regulator, depending on adjusting the frequency of the power supply to change the motor speed, which achieves the purpose of output flow can be regulated continuously. Accurate control on lifting speed to realize synchronous control of cylinders can be achieved by matching with proper electric control device and monitoring device.
System Composition (Four points frequency conversion system as an example)
This system is composed of 4 pumps, 4 sets of frequency conversion  speed control devices, 4 sets of control valve groups, electric control system and stroke sensors.
Technical Parameters
Power Supply: AC380V/50Hz ( 3 Phase)
Control supply: DC24V
System pressure: 700Bar
Display accuracy: 1%
Control accuracy: ≦±0.3mm
Control Mode: Frequency conversion
Operating Interface: Human-computer interface
Alarm device: Alarm lamp
Pressure sensor: Input DC24V, Rang 0-70Mpa, Output 4-20mA
Stroke sensor: Input DC24V, Rang 0-1000mm, Push-pull output (A, B phase)
Technical Parameter
Model

Points

Synchronous 

Precision

Motor 

Power

Voltage 

Working 

Pressure

Flow

Oil Tank 

Capacity

Weight

Dimensions

 

 

(mm)

(KW)
(AC/V)

(MPa)

 (L)

(L)

 (kg)

(mm)

KET-DBTB-2A

2-point synchronization

≤±0.2

1.1

380

70

2×1

130

180

760×820×1150

KET-DBTB-2B

2-point synchronization

≤±0.2

2.2

380

70

2×2

130

240

760×820×1150

KET-DBTB-2C

2-point synchronization

≤±0.2

5.5

380

70

2×5

250

300

960×880×1170

KET-DBTB-4A

4-point synchronization

≤±0.2

1.1

380

70

4×1

200

350

1100×875×1160

KET-DBTB-4B

4-point synchronization

≤±0.2

2.2

380

70

4×2

250

430

1200×820×1120

KET-DBTB-4C

4-point synchronization

≤±0.2

5.5

380

70

4×5

500

550

1100×960×1130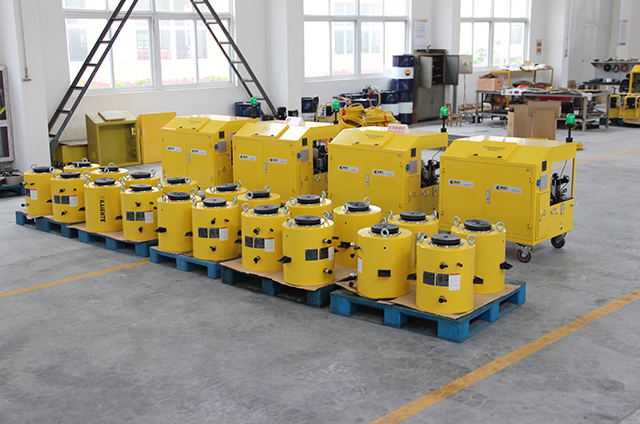 ---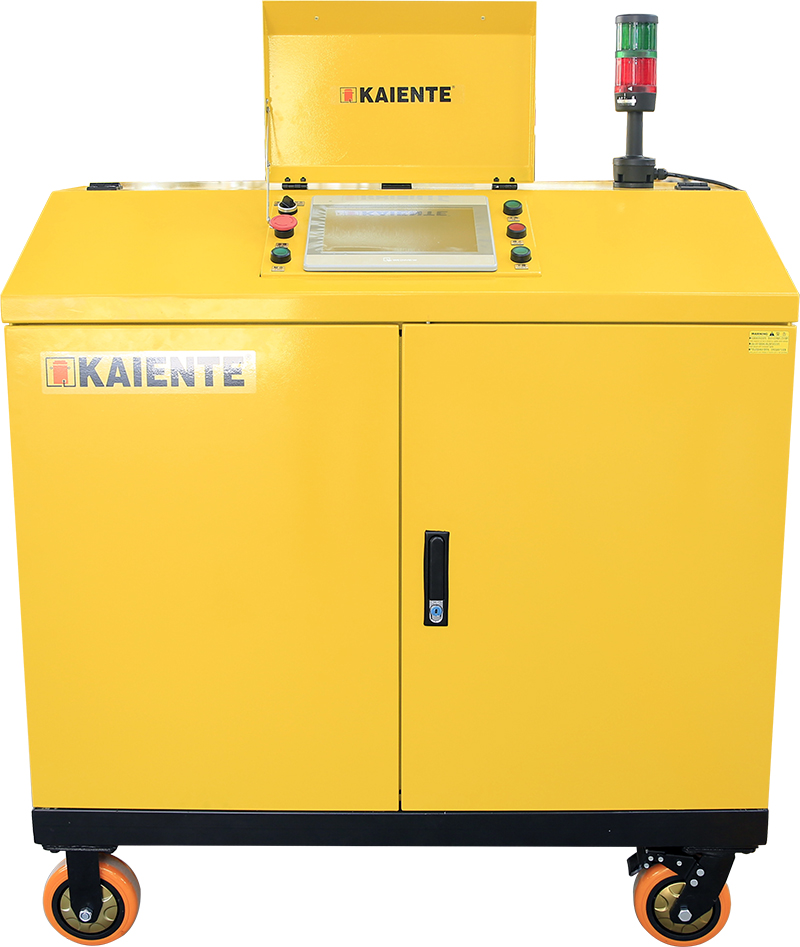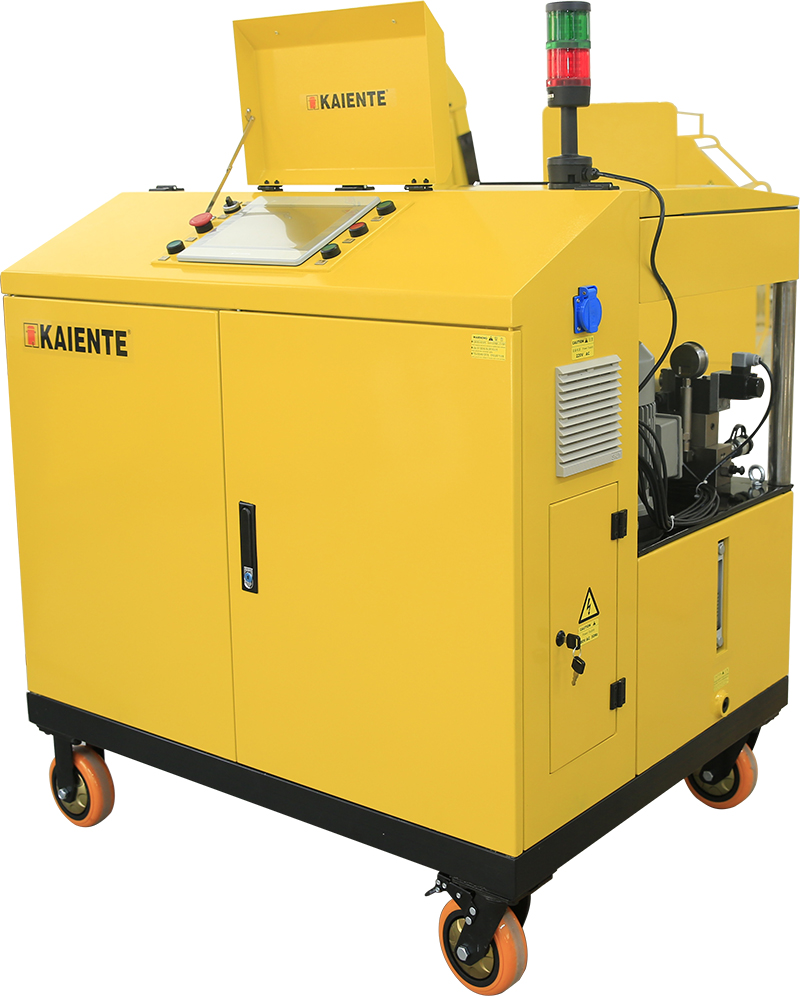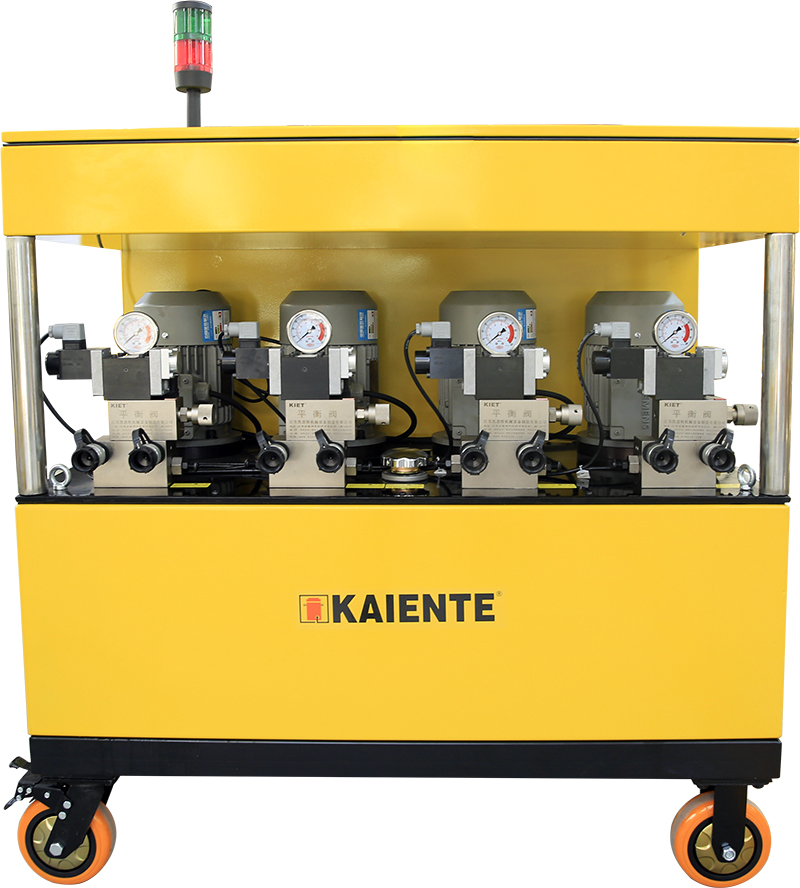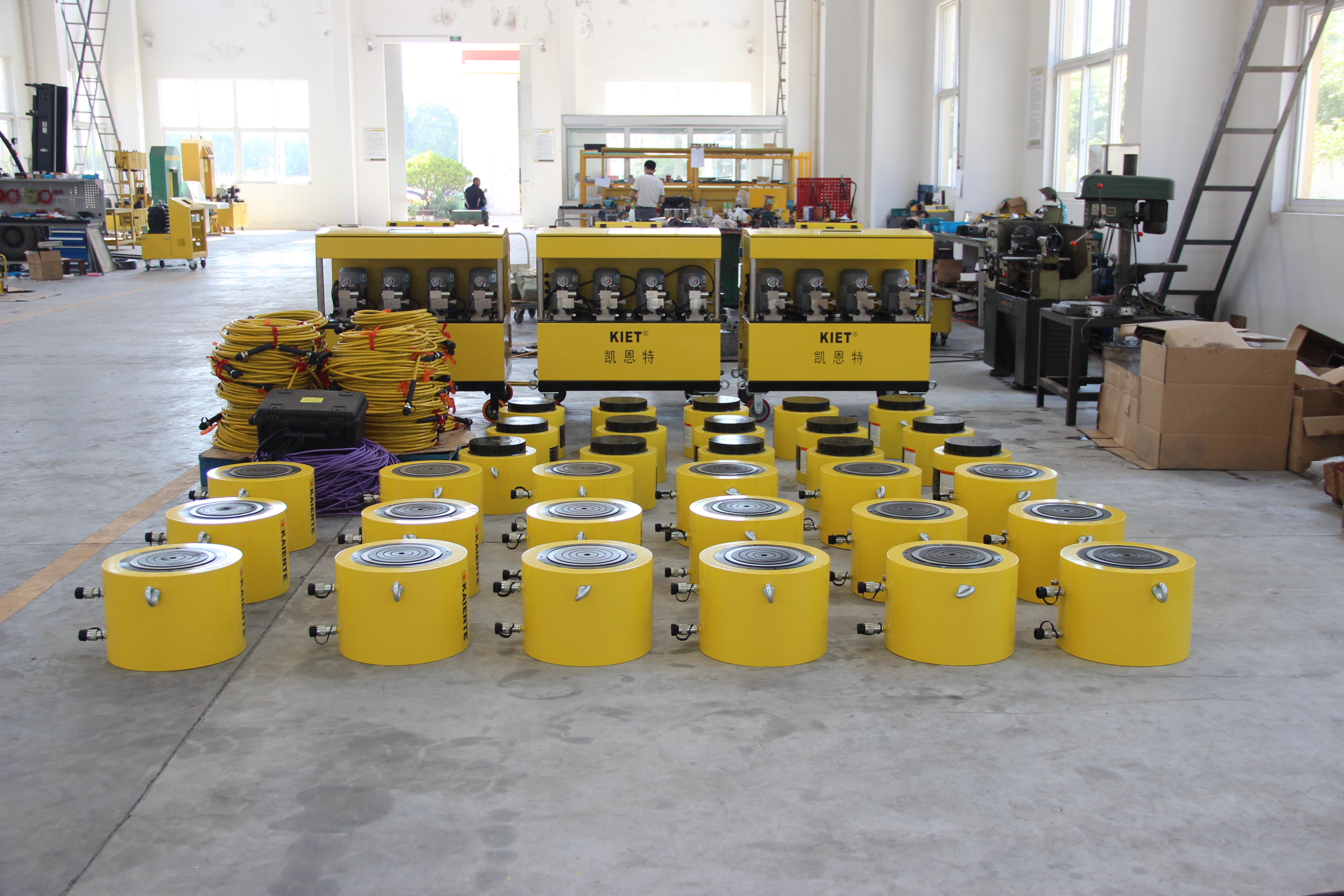 ---
---