Ultra high pressure hydraulic hand pump
Product Detail
Product Tags
Maximum working pressure up to 300Mpa(43500Psi);
Aerospace grade aluminium titanium alloy material, light weight, high strength and portable.
Two stage design, high flow, high pressure, internal pressure relief valve for overload protection.
Special oil tank cover design to make the oil tank has the good sealing property or air permeability, that can make air pressure keep balance inside and outside of the oil tank.
Can be used in a vertical state when the pump head face down.
Double plungers design, the high flow in the low pressure, the small flow in the high pressure.
Lower handle effort to minimize operator fatigue.
Matched with ultra high pressure hydraulic cylinder, bolt tensioners, hydraulic nuts, super high pressure nut splitters
Technical Parameters
Model
Working Pressure (MPa)
Plunger Displacement (ml)

Outlet

Pressure

Oil

Dimensions

Weight

 

1st stage

2nd stage

1st stage

2nd stage

Size

Gauge

Capacity

 

 

 

 

Outlet

(L)

(mm)

( kg )

KET-P-1000

2

100

32

1.6

G1/4″

G1/2″

2.2

620×120×160

9

KET-P-1600

2

160

32

1.6

G1/4″

G1/2″

2.2

620×120×160

9

KET-P-2000

2

200

32

0.9

G1/4″

G1/2″

2.2

620×120×160

11

KET-P-2500

2

250

32

0.9

G1/4″

G1/2″

2.2

620×120×160

11

KET-P-3000

2

300

32

0.9

M16*1.5

G1/2″

2.2

620×120×160

11
---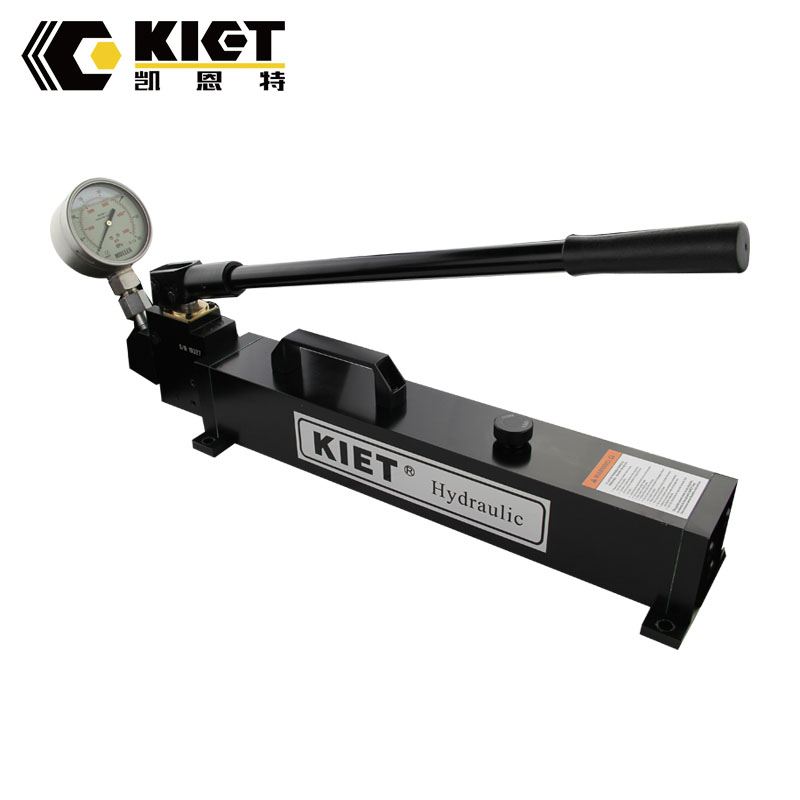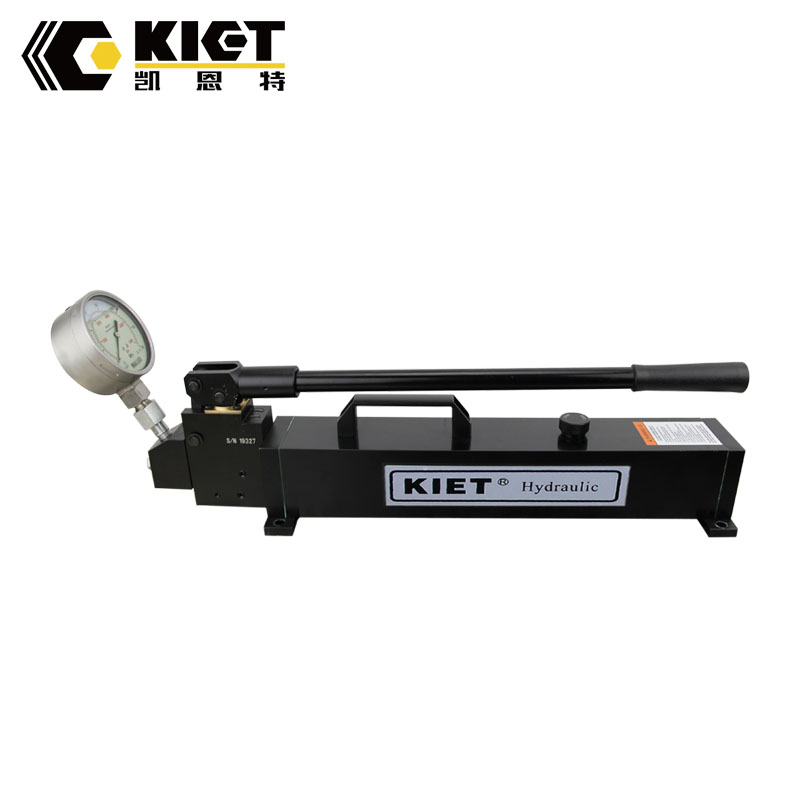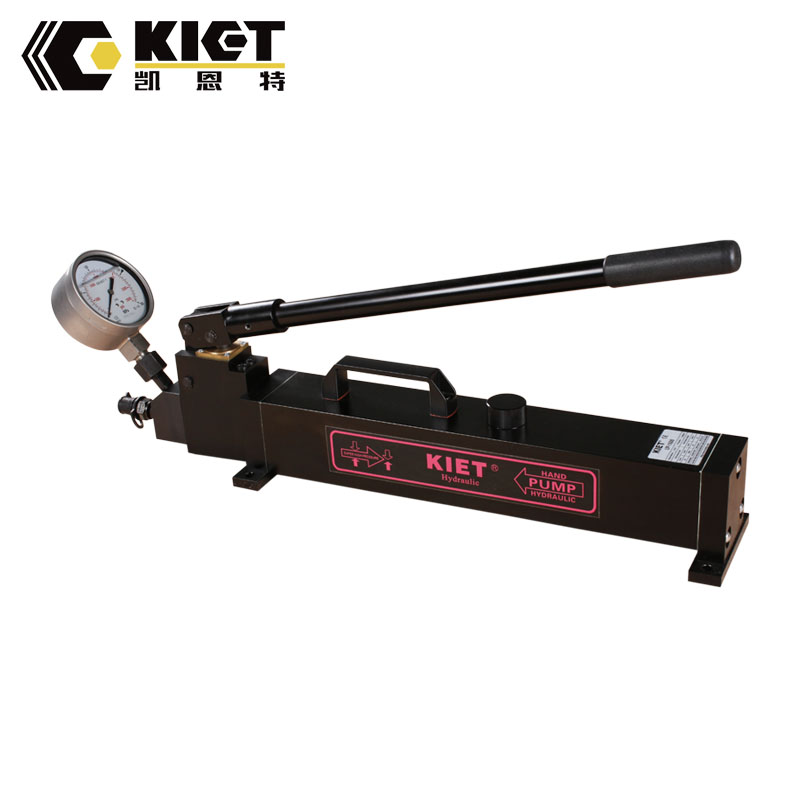 ---
---