Split Type Electric Hydraulic Pipe Bender
Product Detail
Product Tags
Product Descriptions
Separately designed between the bender and pump, easy to carry on site. It is widely used in smooth wrinkle-free bending for water pipes, wire pipes, gas pipes, pipe, especially for thick-walled pipes.
Size 1/2''- 2'' pipes can be bent to 90º at a time, size 2''- 6'' must move the pipe to bend.
Product Features
A whole set includes Hydraulic Pipe Bender, Electric Hydraulic Pump, Hydraulic Hose, Molds, Fixed Plug-pin;
Double acting Hydraulic Cylinder, quickly reset, improving the bending efficiency;
Piston plated hard Cr to prevent scratches and corrosion, surface painted to improve the resistance and corrison;
Lightweight heat-treated steel molds and steel frame make bending pipe smooth wrinkle-free;
Size 4''- 6'' Electric Hydraulic Pipe Bender, equipped with Double Acting Hydraulic Cylinder which reset quickly, works more efficiently with Electric Pump.
Technical Parameters
Model

Bending

Range
㎜

Bending

Radius
㎜

Pipe

Thickness
㎜

Max.

Capacity
KN

Working

Pressure

(MPa)

KET-DWG-60

22-60

4×pipe diameter

≤4

100

70

Female mould 2 pieces   Pin 2 pieces Bending tyre: 22 27 34 42 48 60

70

KET-DWG-76

27-76

4×pipe diameter

≤10

300

70

Female mould 2 pieces   Pin 2 pieces Bending tyre: 27 34 42 48 60 76

70

KET-DWG-108

27-108

4×pipe diameter

≤10

300

70

Female mould 2 pieces   Pin 2 pieces Bending tyre: 27 42 48 60 76 89 108

70

KET-DWG-159

76-159

4×pipe diameter

≤10

500

70

Female mould 2 pieces   Pin 2 pieces Bending tyre: 76 89 108 133 159  Block 2 pieces

70
---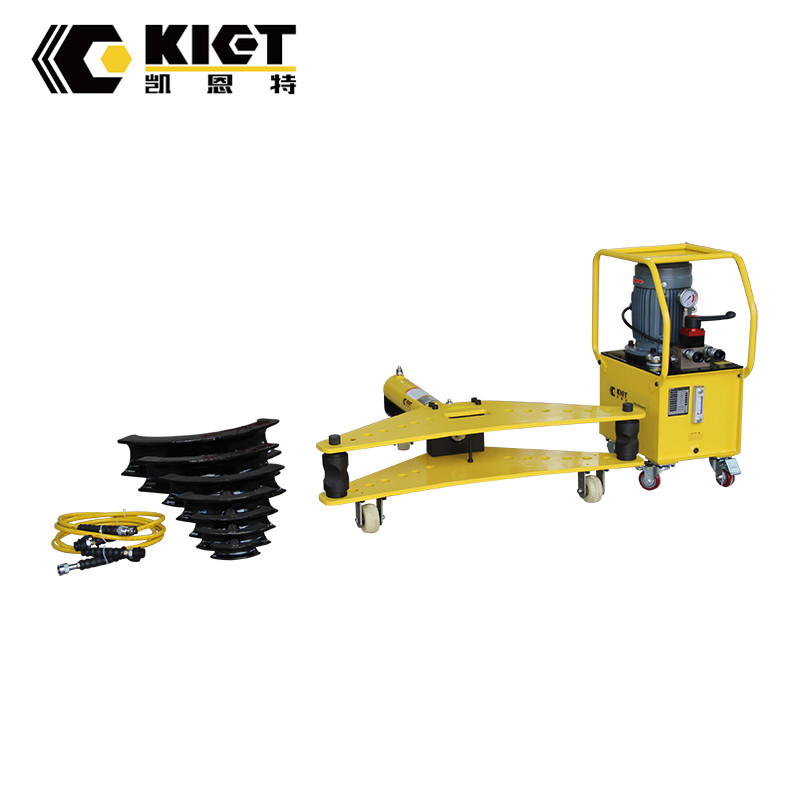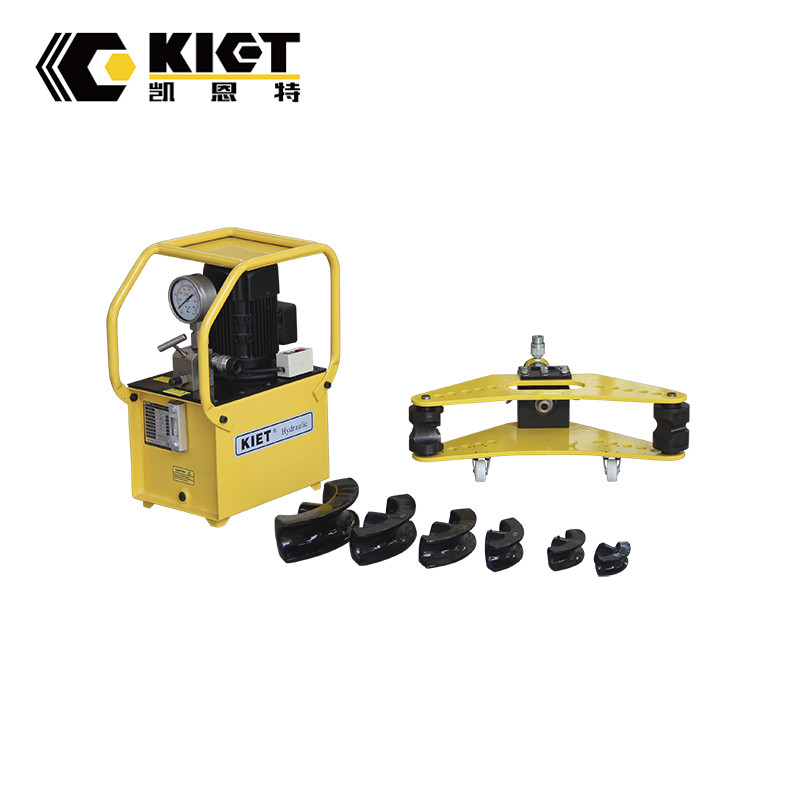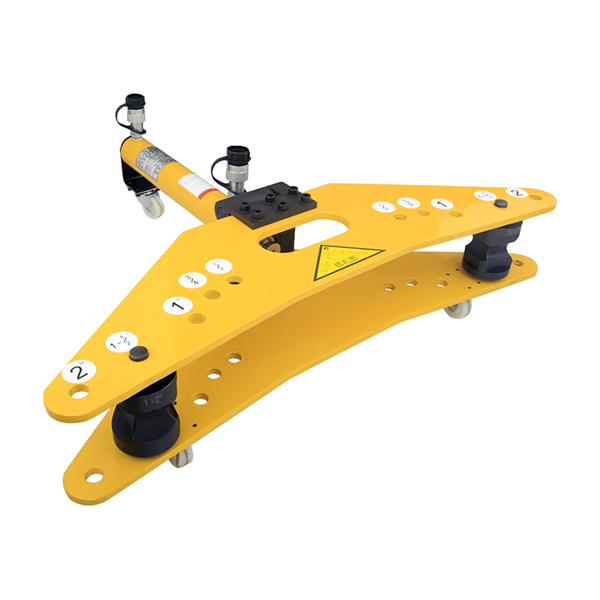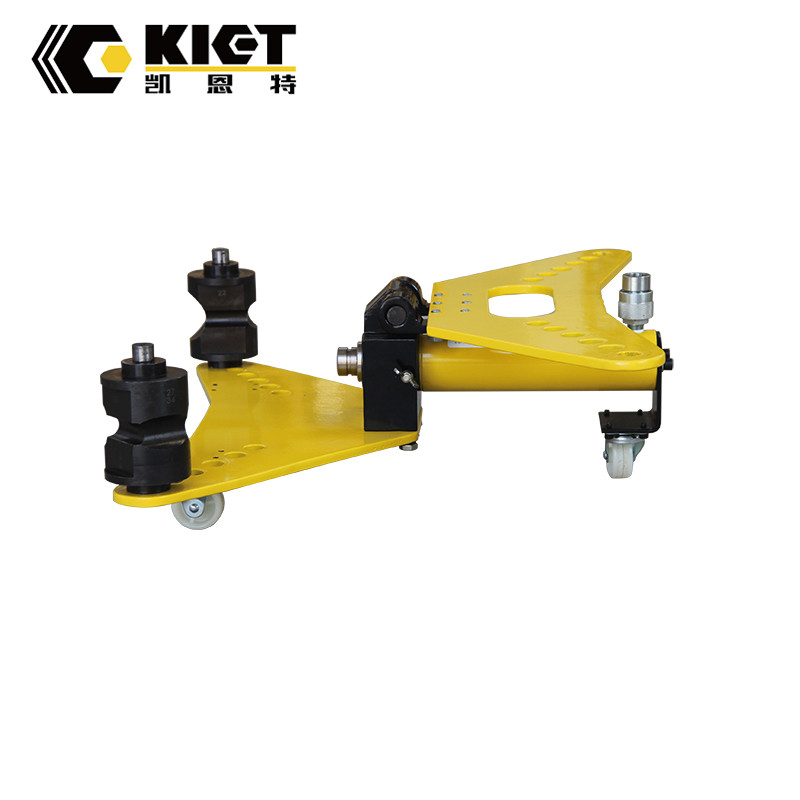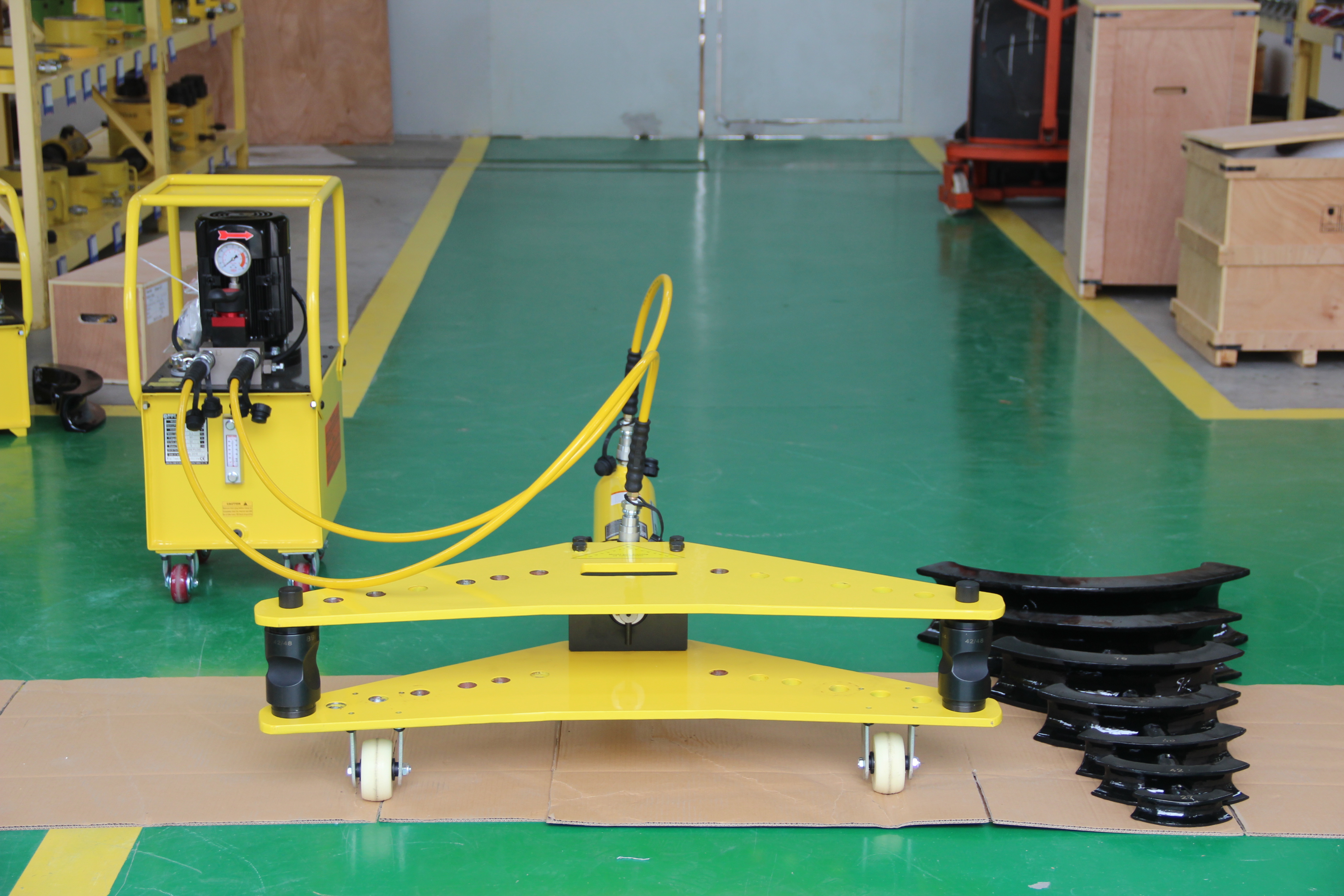 ---
---