High-line Special Hydraulic Hexagon Wrench
Product Detail
Product Tags
Product Descriptions
High-line special hexagon hydraulic torque wrench is a high-speed wire rod factory loading and unloading axis hydraulic tools, mainly applicable to axial thread tightening of the taper sleeve structure, such as (DANIELI) brand of rolling mill is to use this connection. The tool uses split structure, by the hydraulic wrench pump station, hydraulic torque wrench, hydraulic tubing composition.
Product Features
Unique concentric reaction arm;
Save time and improve work efficiency;
Torque accuracy error is 2%, with high-precision spline, so that the preset torque is more accurate;
Driving power head made of aluminum titanium alloy, lighter weight, head alloy steel manufacturing, durable, drive power head working pressure is 70MPa.
Technical Parameters 

Model

Torque range(NM )

Working head across flats width

(mm)

Reaction arm

(mm)

Max. Working pressure

(MPa)

Weight

(Kg)

 KET-HGY-105
900-10000
105
50*50
70
12
 KET-HGQ-105
900-10000
105
50*50
6-8bar
15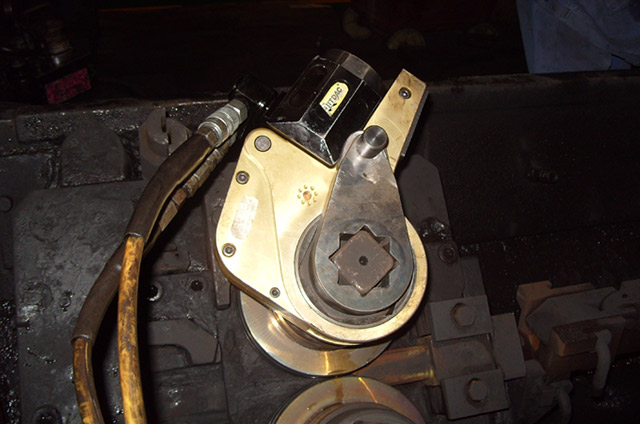 ---
---